Road Safety World Series points table adjusted midway of the series
Admin
-
13 March 2021
-
(1013)
Road Safety World Series points table adjusted midway of the series
The Sri Lanka Legends have been pegged back one place in the points table of the ongoing Road Safety World Series tournament.
Earlier, Sri Lanka Legends were sitting on 1st place with no losses under their name. However, they have been moved to 2nd place now as the organizers have considered the results of matches concluded last year. India Legends have regained the 1st place of the table after this alteration.
Sri Lanka Legends lost to India Legends last March before the tournament got postponed due to the Covid outbreak worldwide.
The remainder of the postponed Road Safety World Series began on 2nd March 2021, with Australia not taking part this time due to travel restrictions and Bangladesh and England added as new entrants.
New points table showing 1 loss for Sri Lanka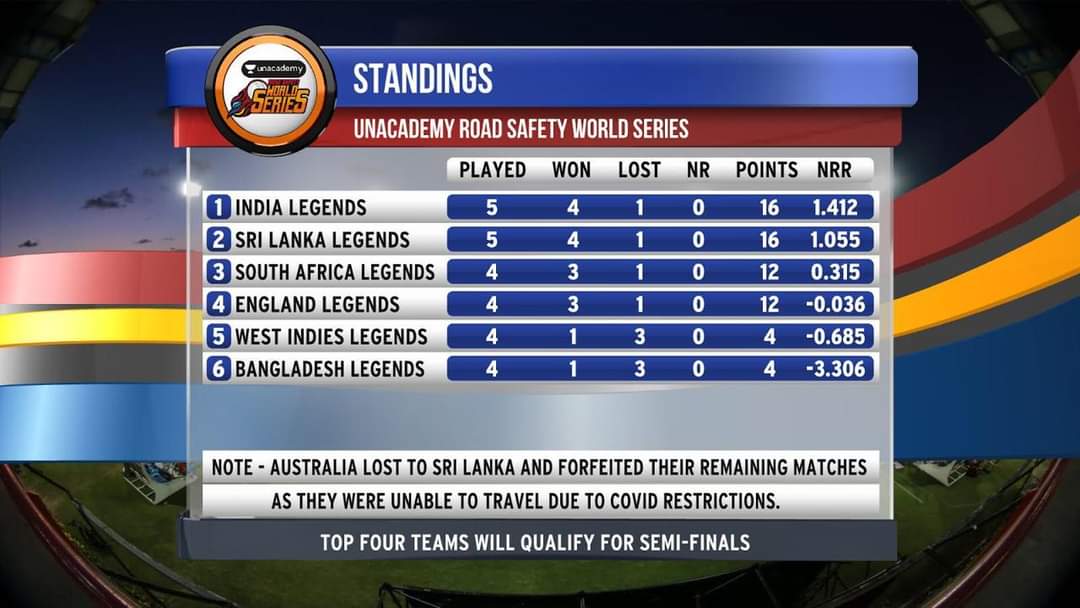 Previous points table which didn't show a loss under Sri Lanka