Covid: 11,000 positive tests missing from Welsh figures
Admin
-
17 December 2020
-
(85)
Covid: 11,000 positive tests missing from Welsh figures
An extra 11,000 positive Covid tests are missing from official figures in Wales, meaning cases in the last week could be twice as high as previously thought.
Public Health Wales (PHW) said that due to "planned maintenance" of some IT systems there was a "significant under-reporting" of positive tests.
The problem relates to tests processed in "lighthouse labs".
The Conservatives said the news was "staggering".
The 11,000 extra positive tests were taken between 9 and 15 December. They will be added to PHW's dashboard, which records the figures, on Thursday.
Currently, recorded figures for that week stand at 11,911 - so the additional 11,000 cases would mean recent cases of the virus are twice as high as previously thought.
103,098 people have tested positive in Wales since the pandemic began, meaning the 11,000 additional cases that will be reported on Thursday will represent more than a 10% of the new total.
Plaid Cymru health spokesman Rhun sp Iorwerth said: "With positive cases in Wales rising to record levels it is crucial that the reporting of data is both timely and robust.
"The public need a complete and current picture of the situation to realise the gravity of what we are facing.
"We need urgent reassurance that the failings have been addressed."
On Wednesday, it was reported that 30 more people had died with coronavirus in Wales and 530 more cases were announced.
PHW's Wednesday figures take the total deaths in Wales to 2,921, with 6,193 tests carried out on Tuesday.
The latest numbers follow an announcement on Wednesday that Wales will go into lockdown from 28 December.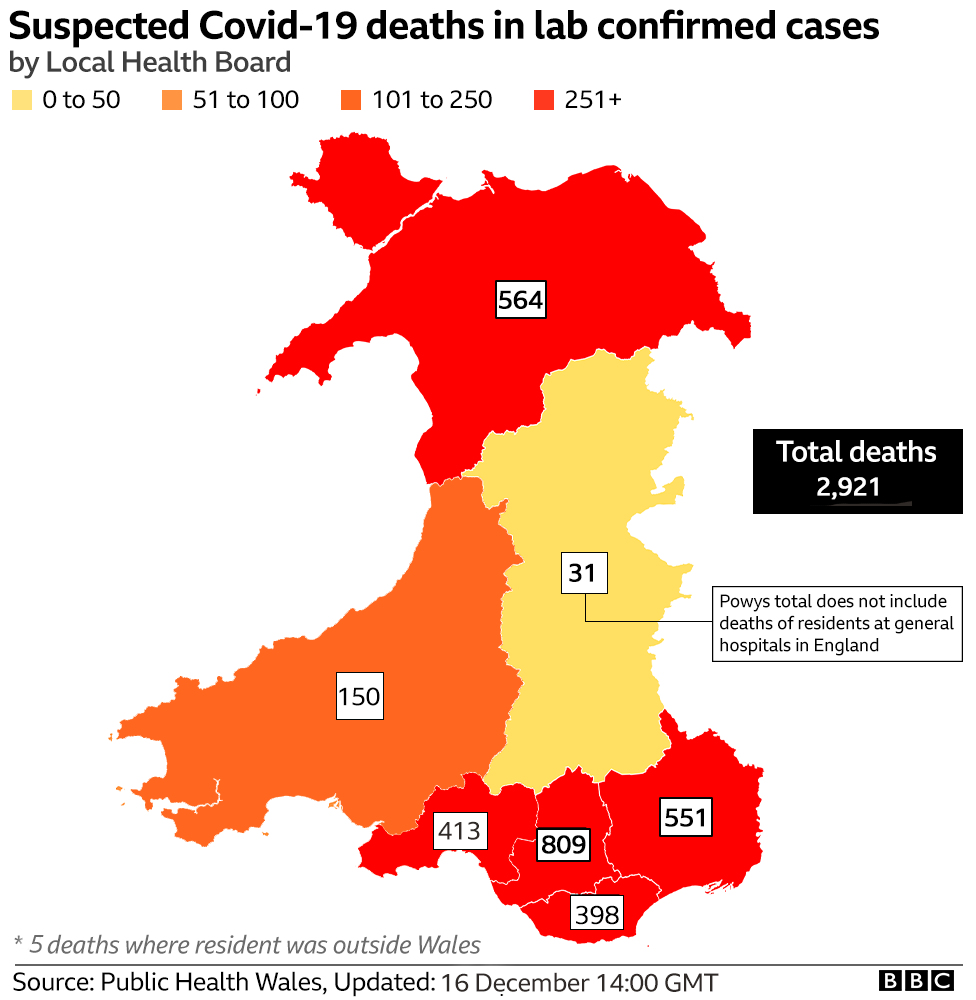 Eight of the deaths reported on Wednesday were from the Cwm Taf health board area, seven from Cardiff and Vale and six from Aneurin Bevan.
The Hywel Dda health board area reported three, whilst Betsi Cadwaladr, Powys and Swansea Bay all reported two each.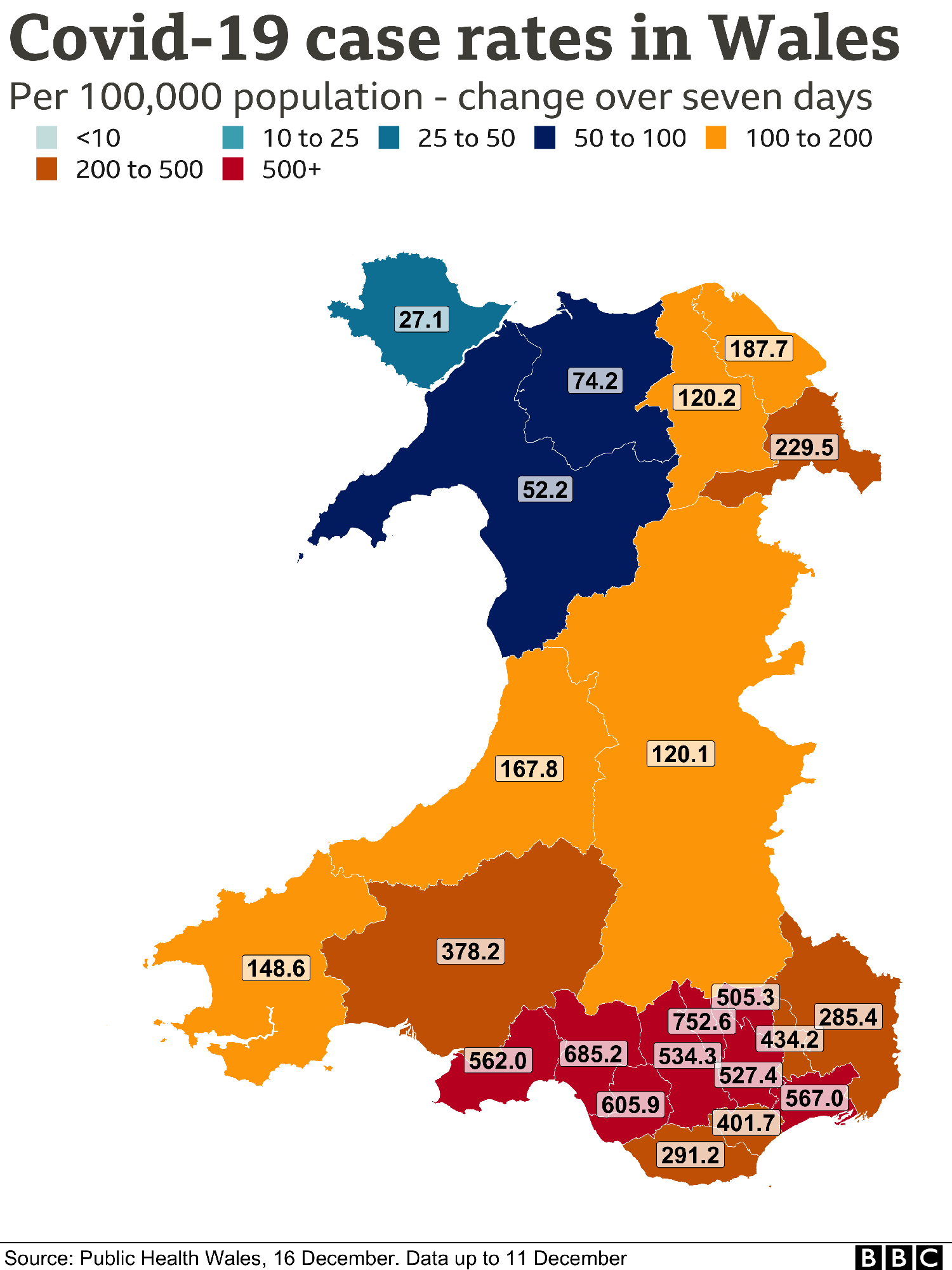 The seven-day case rates are being published accounting for a time lag of four days, allowing for late results to be included, which PHW said will improve the accuracy of its dashboard.
Acute patients from Powys are usually treated across the border at hospitals in England, so deaths of Powys residents usually only appear in registrations reported later by the Office for National Statistics (ONS).
Those ONS figures - which are higher - also count both confirmed and suspected cases of Covid, as well as deaths in all settings, including care homes, hospices and people's own homes.
PHW reports new deaths daily, but these are usually from previous days.