First death of doctor due to Covid reported in Sri Lanka
Admin
-
02 February 2021
-
(1037)
First death of doctor due to Covid reported in Sri Lanka
The first doctor to die due to COVID-19 was reported at the Karapitiya hospital in Sri Lanka today.
Dr. Gayan Danthanarayana (31) who had contracted the virus had been receiving treatment at the Intensive Care Unit of the Karapitiya Teaching Hospital.
An alumnus of Lyceum International School in Nugegoda, Dr. Gayan received his medical degree in China, and served at the Colombo North Teaching Hospital in Ragama until contracting COVID-19.
The Doctor had been initially admitted to the National Institute of Infectious Diseases, but had suffered complications due to Covid pneumonia and diabetes.
As a result, he was transferred for further treatment to the Karapitiya hospital, as the hospital was equipped with the necessary equipment.
A number of family members of the deceased doctor are reported to have contracted the coronavirus as well.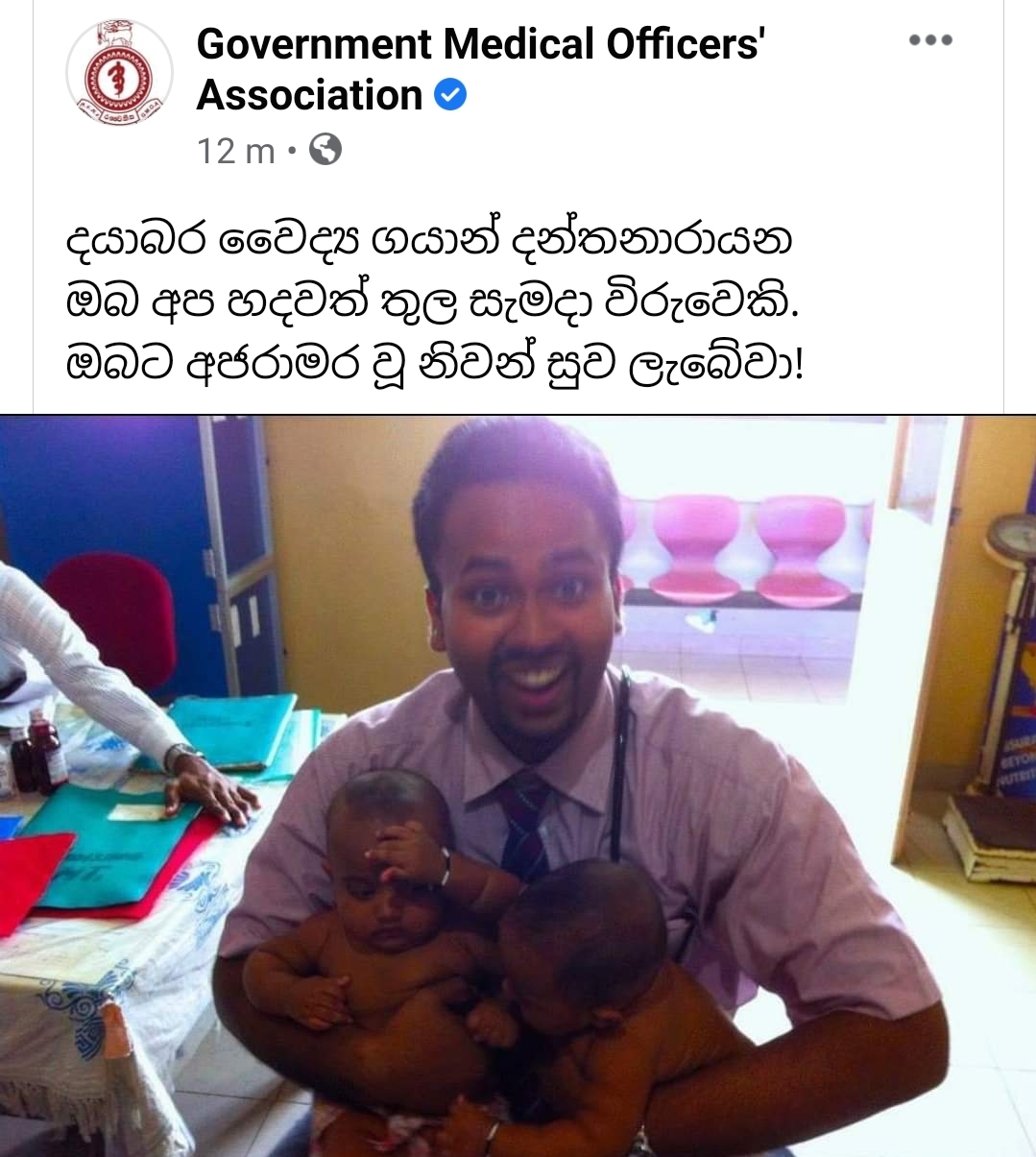 Rest in peace Dr. Gayan Danthanarayana. #COVID19SL took away such a beautiful soul. You succumbed fighting a cause! Will never forget the memories I share with you. May you attain the supreme bliss of Nibbana. Thank you everyone for the love and prayers. #lka #SriLanka #HCW pic.twitter.com/oLvsvh6djL

— Rajeev Menon 🇱🇰 (@rajeevmenonsl) February 2, 2021