Covid: William and Kate plan train tour to thank key workers
Admin
-
06 December 2020
-
(182)
Covid: William and Kate plan train tour to thank key workers
The Duke and Duchess of Cambridge are embarking on a three-day tour on board the royal train to thank community workers and frontline staff in the UK.
The royal couple will meet care home staff, teachers, pupils and volunteers to learn about the challenges they have faced during the coronavirus pandemic.
A spokeswoman said they were "looking forward to shining a spotlight on the incredible work that has been done".
The 1,250 mile-journey will include stops in England, Scotland and Wales.
The duke and duchess will board the royal train on Sunday, for what is believed to be Kate's first official journey on board.
Prince William has used the train a number of times, including on the day of his mother, Diana, Princess of Wales' funeral, in 1997 - when the prince travelled from London to the princess's ancestral home in Northamptonshire for her burial.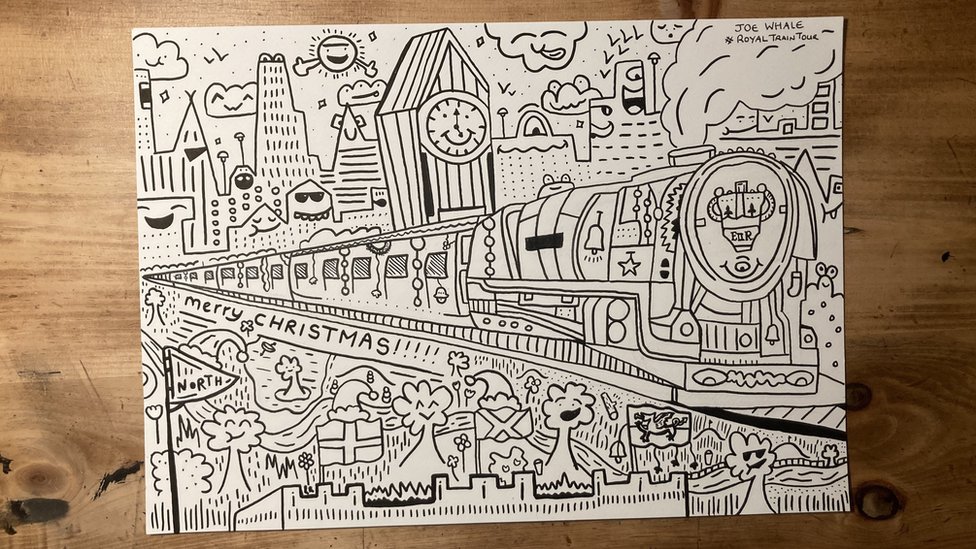 IMAGE COPYRIGHTPA MEDIA
image captionThe Duke and Duchess of Cambridge's tour will celebrate community achievements during the pandemic
A Kensington Palace spokeswoman said the morale-boosting tour, which ends on Tuesday, would give the royal couple the chance to "share their gratitude on behalf of the nation" for all those supporting their local communities ahead of the Christmas holidays.
The UK's arts sector, which has been badly hit during the pandemic, will also be celebrated, with a number of festive performances.
All visits and official events will be conducted in line with government's coronavirus guidance.
At the request of the royal couple, the forthcoming trip has been immortalised in a drawing by schoolboy artist Joe Whale, better known as the "doodle boy", who found worldwide fame during lockdown with his YouTube tutorials.

Five facts about the royal train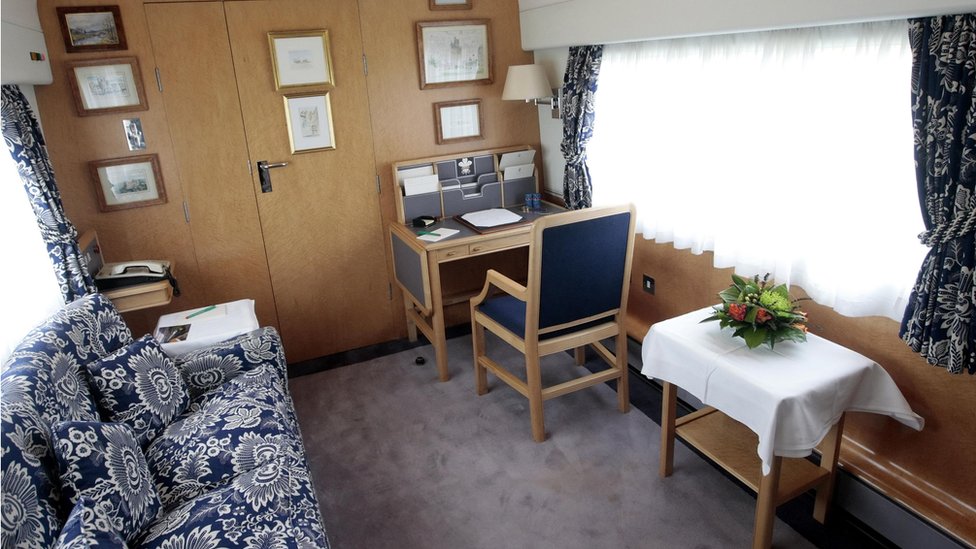 IMAGE COPYRIGHTPA MEDIA
image captionPrince Charles's study on the royal train, as pictured in 2010
Queen Victoria was the first monarch to use the royal train, travelling from Slough to Paddington station on 13 June 1842, with Isambard Kingdom Brunel riding on the footplate. In her diary, the 23-year-old queen described the 25-minute journey as "delightful and so quick".
The present train has nine carriages and came into service for the Queen's Silver Jubilee, in 1977. It includes private carriages for the Queen and the Prince of Wales.
The train is described as more functional than palatial, with one royal aide suggesting it has bathroom fixtures "you could find in Homebase or B&Q".
Only three trips - two by the Prince of Wales and one by the Queen - were taken on the royal train in the 2019/2020 financial year, but the total cost was more than £63,000. When the Queen toured the UK on the train for her Golden Jubilee in 2002, it cost £872,000.
In 2000, a royal bodyguard discharged his gun on the train while the Queen was sleeping. The bullet hole can still be seen on a table in the staff dining car.